South Point Trail Condominium

BEREA, OHIO
Welcome to South Point Trail Condominium. We are located in Berea, Ohio, east of Prospect Road and north of Sprague Road, convenient to shopping, schools and cultural facilities. In addition, the beauty and recreation provided by the Metroparks system is just steps away from our back yard. South Point Trail is comprised of 36 homes on professionally landscaped grounds.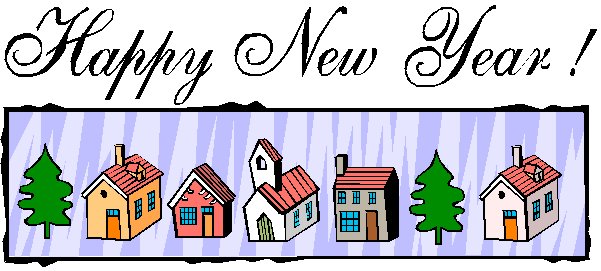 December 2016
Holiday Greetings - Our wishes are extended to all with best wishes for a safe season and great 2017.
Trash and Bulk Pickup - Because of Christmas on Sunday, Dec. 25 Curbside trash collection will be delayed
Trash will be picked up: SATURDAY, DEC. 31 Trash should be placed at curbside no earlier than 4:30 p.m. Friday, Dec. 30. Containers should be removed & stored by 10 a.m., Sunday, Jan. 1.
Because of the New Year's Day holiday on Sunday, Jan. 1 Trash will be picked up: SATURDAY, JAN. 7
Snow Removal - The Association provides reasonable levels of snow removal on up to two occasions per day after snow has accumulated to a level that exceeds 2" at certain times of the day. Services are provided in multiple stages and daily movement of parked cars is necessary for effective snow removal. Services are provided after overnight snowfall that exceeds 2" and again in the late afternoon hours if another 2" of snow accumulates. Services are not provided on a continuous basis during blizzard conditions and salt is not normally applied. Residents are responsible for snow removal when the Association's contractor does not provide snow services.
Snow Parking - The extensions at the ends of driveways are for access to garages and storage of snow during heavy accumulations. Long term parking is prohibited in these areas.
2017 Budget - The Board has adopted the Budget for 2016. There will be no increase again next year. Maintenance fees, effective January 1, 2012 are as follows:
Ownership Percentage: 2.525% - $160.00 per month

2.85% - $180.00 per month

Maintenance fees are due on the first day of the month and should be mailed to

680 South Point Trail, Berea OH 44017
Please return the Annual Meeting Proxy . The Board needs your permission to hold the Annual Meeting elect members to the Board and receive reports and presentations.
Holidays: Our office will be closed on all State and National Holidays with calls received being returned on a business day that follows the holiday. In addition we will be closed December 23, December 30 and January 3.
August 2016
The siding on Buildings F, G and H was power washed.
The paint colour for patio fences doors and wood trim is Sherwin-Williams Navajo White SW-6126. Check newspaper or mail advertising inserts for frequent discount pricing.
October 2013
Trash Pickup Day is now FRIDAY.

Bulk pickup is now the Friday of the third full week of the month.

Highly flammable substances, large quantities of construction and remodeling debris, hazardous waste, tires, liquids, large car parts or car batteries are not considered bulk items and will not be picked up by the City of Berea.

---

General Community Information

Association Administration services are provided by condohome limited. Please contact the Administration rather than Board Members for service requests, architectural variance requests, correspondence, handling the sale or lease of your home and for answers to questions and concerns about the Association. Please note that all complaints related to violations of the covenants and restrictions or rules and regulations must be in writing

---

Pet waste must be removed when your animal deposits it on the property year round.

---

When storing gas grills, it is essential that propane tanks are stored OUTSIDE of the building, Under no circumstances should tanks be stored in garages or in the homes.

The Ohio Fire Code prohibits the use of charcoal and gas grills within 10 feet of any building in a multifamily dwelling. Violations should be reported to the non-emergency telephone number of the Berea Fire Department (440) 826-5880 (Do NOT call 911)

---

South Point Trail residents may now subscribe and receive special resident alerts to notify you certain information of community interest.
Meetings
Annual Association Meeting
The Annual Meeting of the Members of the Association is held during the month of January of each year at the Berea Library. This meeting is for the election of Board Members and the presentation of reports from the Board as well as any other business specified in the agenda for the Annual Meeting. The attendance of a majority of members is required either in person or by proxy. A proxy permits you to attend the meeting without appearing in person and assigns your voting rights to the proxy holder. Five Year Proxies during subsequent year are used for attendance and Board Elections only and are not voted for any other purpose.
Board Meetings
Meetings of the Board of Directors are open to unit owners. Fifteen minutes at the end of each Board meeting is allotted for homeowner participation, where unit owners may address the Board, present questions for later consideration and provide input. The balance of each Board meeting is for the Board of Managers to conduct the agenda related business of setting the policies of the Association. Unit owners may not participate in the discussion or action on agenda items. Certain portions of Board Meetings, defined as Executive Sessions, may be closed to unit owners. Items considered in Executive Session include legal matters, personnel issues, certain contractual matters, hearings and consideration of the issuance of sanctions against homeowners for violations of the covenants and restrictions.
Meeting Schedule - Berea Branch of the Cuyahoga County Library - 7:00 PM
Saturday, December 3, 2016 - Budget Meeting - 10:30 AM - 12:30 PM

Wednesday, December 7, 2016 - Board Meeting - 7:00 PM

Wednesday, January 11, 2017 - Annual Meeting - 7:00 PM
---
Online Service Request - Submit a request for maintenance or repair online or to send an e-mail.